Loznitsa opened the Astra Film Festival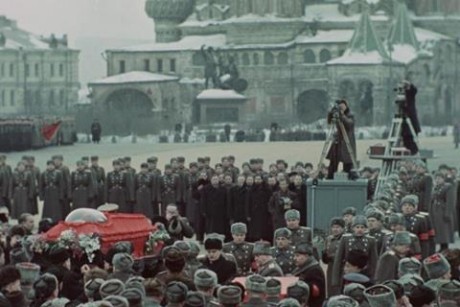 The fine Astra Film Festival in Sibiu in Romania placed Sergey Loznitsa's "State Funeral" as the opening film. The Head of Programming Csilla Kató explains why in an interview with Cineuropa, below a link to the whole interview, made by Stefan Dobroiu.
Cineuropa: The 26th edition of the Astra Film Festival has ended. What would you consider to be the strong points of this edition?
Csilla Kató: For example, the fact that we selected as our opening film Sergey Loznitsa's State Funeral [+]. In my opinion, it is a sign of maturity, as at every festival, the opening film is chosen with great care – it is, after all, a statement about the festival's spirit and agenda. A movie with a running time of 135 minutes, made entirely from archive footage, in which the soundtrack is the only intervention by the director, proved to be the right choice for us. In State Funeral, Loznitsa plays with both the conventions of cinema and the expectations of the audience: the audience is allowed to get lost among archive-footage sequences and is also left to interpret what they see according to their own background and personal perspective. This example of documentary cinema could not have been imagined by any screenwriter and would have been impossible to make within the conventions of fiction cinema. And the film worked well for the audience gathered to attend the opening of this edition.