Making Documentaries in Israel: The External Eye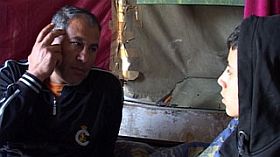 Midnight East, the Israeli online magazine "dedicated to obsessive involvement with the Israeli cultural scene", has published a long, precise and informative article by Ayelet Dekel based on interviews with three mentors, two from the North of Europe and one from Israel. Here is the beginning of the article, go to the link and read the rest:
"I have read 102 Israeli projects, 20 of them have been selected for Copro and these are the people we are talking to here," said Tue Steen Müller, one of three mentors in the Master Class for Israeli documentary filmmakers that took place from March 18 – 20, "That's a lot. Reading these 102, and looking at the clips, it's like looking at the soul of a nation."
Promoting the making of Israeli documentaries as an independent marketing channel for the past 13 years, CoPro's main event is the Israeli Documentary Screen Market which will take place from May 29 – June 3, 2012. In preparation for pitching their projects to an international panel of television network executives and other industry professionals, the filmmakers selected to participate had the benefit of individual consultations with three mentors: Tue Steen Müller, Iikka Vehkalahti and Erez Laufer. Midnight East had the privilege of conversing with all three consultants individually, between their sessions with the filmmakers…. Continue on… midnighteast.com
Photo: The Collaborator and his family by Ruthie Shatz and Adi Barash.