MandagsDokumentar Efterår 2010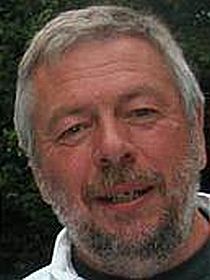 We have written about it since the start of filmkommentaren.dk and we will continue to do so as this excellent initiative is exportable: You find a documentary and short film addict – and connaisseur – with a wide network and a talent for programming, and you let him or her invite films AND filmmakers to meet the audienceonce a week in a nice and cosy meeting place. Films are shown and films and subjects are being discussed. This is what Danish Ebbe Preisler has done for years. He has now opened his autumn season for Copenhageners to som and enjoy every monday. I switch to Danish to introduce a bit of the huge film offer:
Der kan bruges mange rosende gloser om det arbejde Ebbe Preisler har gjort for formidlingen af kort- og dokumentarfilm med sin MandagsDokumentar. Han er opdateret og viser "Armadillo" med instruktøren Janus Metz og fotografen Lars Skree til stede, han har "Bifrost" af Freddy Tornberg på programmet (begge film anmeldt her) og han har bedt Miki Mistrati komme for at vise sin tv-gyser om børnearbejde, "Chokoladens mørke bagside". Men for denne blogger er det ligeså herligt at se at Preisler vil gøre sit publikum opmærksom på den guldgrube af film, der ligger i Det danske Filminstituts arkiv. En meget fortjent hyldest gives således til produktionsselskabet Filmforsyningen, hvis leder Svend Johansen (foto) viser sin børneklassiker "Aborresøen" (1978) ligesom der vil være lejlighed til at se mesterværket "Eventyret om den vidunderlige musik" (1991) af Anders Sørensen og Liller Møllers vidunderlige tegnefilm "Mellem to stole" (1993). Nogle uger senere har Preisler sammensat et program, han kalder "Fattig og Rig", hvor to af vore største dokumentarister er til stede. Lars Engels viser "Orkanens Øje" (1991) og Jon Bang Carlsen "En Rig Mand" (1979). Det hele foregår i PH cafeen på Halmtorvet i København.
www.mandagsdokumentar.dk