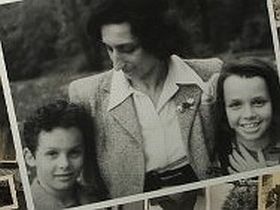 The work of the Polish master of documentary (born 1940) is being very well introduced in an article by Katerina Surmanová on the website of IDF (Institute of Documentary Film). And for newcomers to the impressive filmography of Lozinski it is good to know that his films are published on a 2-set dvd box published by the Polish Film Institute – and available through Amazon as well.
At the Kracow film festival this year Marcel and his son Pawel told about their upcoming common film project, named by them as a psychological-movie experiment, a "Psycho Van" road movie. The father is quoted to have said the following:
"Father and son" (title of the film) decided to take a camper van trip to Paris, where 24 years ago in Luxemburg Gardens, Marcel Łoziński illegaly scattered his mother ashes. Both of them have a video camera, they can ask each other any question they want to. Two week trip was meant to be a remedy to "father and son" relationship. This film has the chance to become clear and universal story about hard and complicated family problems and relationships for all of us. "I needed this time (movie trip), to understand that I wasn't the father that I thought I was. It's possible that after our trip Paweł learns how to aviod mistakes I made. I feel that our story goes far beyond ourselves, it touches every family. I think it will be a very universal movie"
Judging from the clip on the IDF site, there is something great to look forward to. Photo from Marcel Lozinski's last film "Tonia and her Children".
http://www.dokweb.net/en/doc-launch/upcoming-films/-father-and-son-4854