Marie Skovgaard: The Reformist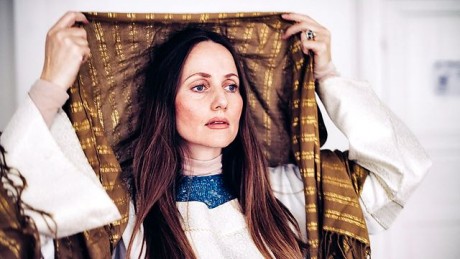 Sherin Khankan, 44 year old mother of four, divorced, is a well known name in Danish media for her brave fight for equal opportunities for man and woman within the islam community. She is the founder of the organisation Femimam, set up to secure that women can be imams. She has been interviewed in newspapers and on television and her being the first female imam was a news story that went international.
But noboby has got that close to her as documentarian Marie Skovgaard, who
has followed Khankan for years in her home, in the Mariam Mosque in Copenhagen, at different meetings, where she has been invited as a speaker – Istanbul and San Francisco are two of the venues. Skovgaard is there when she counsels women, who has been beaten up by husbands and who wants a divorce that male imams do not want to give. And when she performs interfaith marriages between muslim women and non-muslim men. She is herself daughter of a muslim father from Syria and a Christian mother from Finand.
The result is a portrait of a woman, who wants change, who wants to help women in need, who takes initiatives – and forgets to include, as she says to the director in a conversation in a hotel room in Istanbul. Several members of the board have decided to leave because Khankan in a radio interview has revealed that interfaith marriages are performed in the mosque. We did not have the necessary discussion on whether we should go public with this information, "we need to choose our battles". The same goes for gay marriages.
Khankan is a star and that needs to be changed, a new board member wisely tells her, the mosque must not be identified exclusively with her.
She takes it very hard that so many leave her alone but continues and builds up from scratch with a lot of resistance from the islam community in Denmark, even threats and it hurts her, when her close friend, who was a female imam as herself, steps out of the mosque board saying that she nowhere in the Quran can find arguments for allowing the controversial interfaith marriage.
It has been a difficult task to find a narrative flow for the documentary that has many reportage style bites but with help from beautiful images of Copenhagen (the towers at night, houses, streets) primarily you are taken from place to place and from time to time over the years that the film has been shot. It is the first feature documentary by Marie Skovgaard!
Denmark, 2019, 83 mins.
For screening times, check