Maximilian Schell: Marlene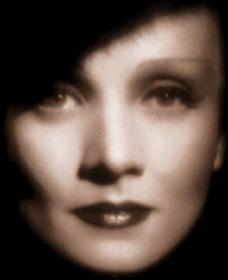 I've been photographed enough, she answers, when Maximilian Schell asks her, why she does not want to appear visually in his documentary. Indeed she had and it does not matter as Schell makes a point out of this, organises a studio so it looks like her Paris apartment where the interviews were made in 1982. Marlene Dietrich (1901-1992) gives a wonderful performance on the sound recordings, which are in English and German. I've been contracted to be exiting, 3 days in English and 3 days in German, she says to Schell, who during the conversations often is a happy victim of her complaints about the way the conversations go, and very often about the questions that are put to her. She does not want to speak about the person Marlene, she wants to speak profession, and in a a professional way, please!
This documentary classic is entertaining from start till end. About her work itself, her work with people like Sternberg, Billy Wilder, Spencer Tracy ("what a wonderful man") and her attitude to being an actress. I've always been obedient, she says, and corrects again and again Schell. We worked with scripts, she says, when he asks if she never improvised. Improvising, never. Wonderful archive material accompanies her narration, historical material, clips from her films, from her stage performances at older age, and all the stills taken of the beautiful woman. The most moving sequence, however, consists of air images of the totally ruined Berlin after the war with Marlene humming songs from her beloved city. I've never looked back, she says, but here the director Maximilian Schell uses the film language elegantly to have her do so.
Thanks to Swedish tv, the strand K Special, for the reprise of a gorgeous hommage to one of the real film stars. The film can be bought on dvd all over.
1984, 94 mins.