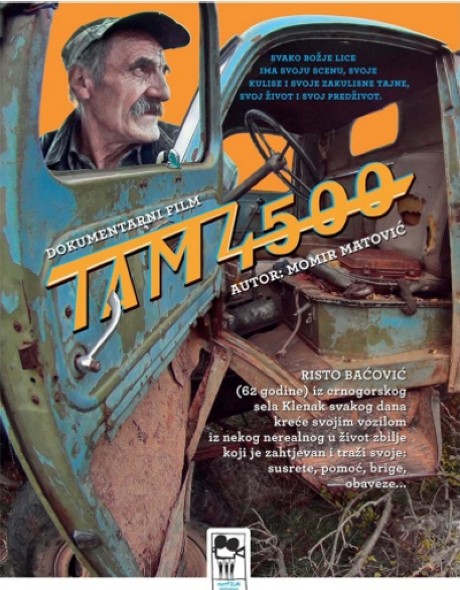 Oh, it's lovely this short film by veteran Momir Matovic from Montenegro. A 22 minutes love declaration to a small group of people somewhere in his country with the vehicle TAM 4500 as the car that transports kid(s) to school, goods to the grocer, flour to the old woman, hay to the younger woman, wood for heating in winter to the man. Risto is the name of the driver, who tells us that the car is 65 years old and that he has been having it for decades, helping the others and never himself. You believe him in this gem of a film that has dialogues the director has asked them to say – life philosophy at the purest – reminds me so much of early documentaries by Danish Jon Bang Carlsen, it's the same kind of love to people, who normally do not appear in the media, a love expressed through images and the small story. Absolutely the same as seen before in films by Matovic, do you remember "Meters of Life", the one about the old deaf mute man, who leaves his home to walk long down to the cinema to watch films in a very interactive manner.
Dear festival people all over, show this film, your audience will love it, it shows hard life with a big heart.
I have met Matovic a couple of times, hope to see him in Sarajevo, to say hvala to him and maybe drink a glass of Montenegrin Vranac with him.
Montenegro, 2018, 23 mins.