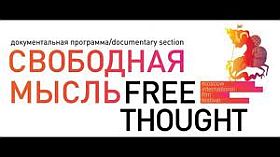 Very close to Copenhagen is Moscow and after a long drive from the airport through heavy Moscow traffic – always like that, the driver said – we landed at one of the "seven sisters" hotels, Stalinistic architecture, impressive, totally renovated, the Hotel Ukraina. From there to the opening ceremony of the Moscow International Film Festival, where I am honoured to be in the documentary section jury, to stay here for ten days. The ceremony was focused on Russian film stars, youngsters asking for autographs and the celebration of international names like Geraldine Chaplin, a fresh and lively president of the jury, and John Malkovich, who received a life time award for his acting career.
The ceremony was conducted by Nikita Mihalkhov (Dark Eyes (with Marcello Mastroianni), Burnt by the Sun, Urga…), who with his stature outside in the sunshine welcomed us like a character in an American mafia film, and inside on the stage was a jovial and warm master of ceremony.
Greeted and had a drink with jury colleagues, directors Michael Apted and Alexander Gutman as well as the two men behind Free Thought, the documentary section within the festival, for the first time with a competition: Sergey Miroshnichenko and Grigory Libergal.