National Film Board of Canada in a Digital Age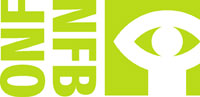 It was a scoop that DFI (Danish Film Institute) had invited James Roberts, assistant director general from National Film Board of Canada (NFB), to come to the Danish DOK-dag (Documentary Day, see more below) to talk about the online film distribution policy of the 72 year old public film institution, set up by visionary politicians and the one and only Scotsman John Grierson, who saw before anyone else what role film could play in education and information in a democratic society.
A scoop, because Roberts very clearly and enormously inspiring could explain, how the NFB had implemented a strategy paper from 2008 into a very generous offer – more than 2000 films for free for individuals, online, and not only for Canadians, see below what to do, and a subscription system for the schools and institutions, still – in the spirit of Grierson – the major client of the NFB. "Start Watching" was the headline of the plan and 10 million views have been done so far. 400 people are employed at the NFB that has offices all over Canada and is very up-beat when it comes to the use of new media. 15% of the production of the NFB is channelled into interactive documentaries. (I will write about one of the award-winners later, titled "Highrise").
The website of the NFB is exemplary for how to make it easy to navigate for the users – to find the necessary film historical titles and watch a trailer or a full film. Or to see where films are screened in Canadian cities, or how to
download a title or buy a dvd, with photos and search possibilities by decades, or titles, or directors. You name it…
Here is a clip from the interesting strategy plan (19 pages, can be downloaded), caption "Mission". Pure socialism, some would say, proud cultural policy I would say:
For almost seventy years the National Film Board has played a vital role in Canadian society as a public producer and distributor of audiovisual materials in the public interest. It is recognized and celebrated the world over as one of the great cultural laboratories for research, development and innovation in documentaries, animation, and now, new media. It is unique in providing Canadian creators a place to develop new forms of authentic, socially relevant works that are central to creating common democratic, civil values in a rapidly changing and increasingly diverse society. By supporting emerging filmmakers, members of diverse cultural and linguistic communities, Aboriginal communities and the disabled, the NFB ensures that its audiovisual works reflect the country's diversity and explains the changing cultural and social realities of Canada. It is the most trusted provider of Canadian audiovisual content to Canada's educational system and is a significant carrier of Canadian values to Canada's youth. As a public provider, it is uniquely placed to break new ground and take the creative risks that neither the private sector nor the public broadcast sector can undertake.
In a digital era, the need for the NFB as Canada's public producer and distributor is more essential than ever to undertake the kinds of risks that an audiovisual industry in constant state of change and turmoil cannot afford to take. Again and again, the NFB has shown that it can lead initiatives, on its own or in private-public partnerships, which benefit the industry and Canadians. It is one of the hallmarks of the NFB to step into areas of market failures to create public goods that enrich the country and provide cultural leadership both domestically and internationally. The NFB's enormous international brand value, its creative work and its constant inventiveness have attracted broad interest in Canada as evidenced by the ongoing demand for NFB works by our embassies and trade missions in all parts of the world. It has also opened doors for the private sector to new markets such as Brazil and Singapore because their industries and governments have seen the NFB as their first port of call in engaging with the Canadian audiovisual industry.
www.nfb.ca