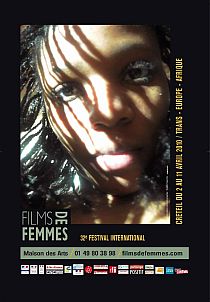 And the festivals continues…
The festival Cinéma du réel is almost over for this year, but Paris still has more to offer.
As every year following the Cinéma du réel, the Festival International Jean Rouch sets for the 29th time it's focus on the ethnographic film. This year the festival takes place in the beautiful Museum of natural history, La Grande Galérie de l'Évolution in Jardin de Plantes in the 5th arrondissement from March 27th to April 5th. The festival is organised by le Comité du film ethnographique founded in 1952 at le Musée de l'Homme at Trocadéro, currently closed down for renovation until 2012.
The Festival International de Films de Femmes takes place in Créteil, a suburb of Paris, from April 2-11. The theme of the festival this year is called Trans-Europe-Afrique and it opens Friday with a concert by the Malian singer Rokia Traoré. Created in 1979, it hosts female directors from all around the world showing their vision on society, paying attention to the artistic, political and social involvement of women in the world, as expressed through their cinema. In competition: 10 feature fiction films, 10 feature documentaries and 30 short films, together with retrospectives and debates.
Amongst former award winners are Eva Mulvad, Enemies of Happiness (2007), Susanne Bier, Brothers (2005).
The programs can be downloaded from the festivals website:
http://www.comite-film-ethno.net/festival-international-jean-rouch/2010/index.htm