News from Paris: Armadillo in France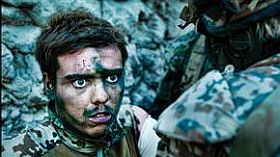 The Danish documentary Armadillo, Grand Prix at la Semaine de la Critique in Cannes this year, is getting ready to take in France. Distrib Films is in charge of the distribution and the film will be launched December 15th with 40 to 60 copies in the French theatres (MK2, CGR a. o.).
Press showings takes place next week and a special screening is organised in la Maison du Danemark in Paris Tuesday night November 23rd followed by debate in the presence of the director Janus Metz (unfortunately no more seats are available). The film will be released on DVD in France in April 2011.
Filmkommentaren will be following closely how the film is received in France.