News from Paris: Mediapart, now in English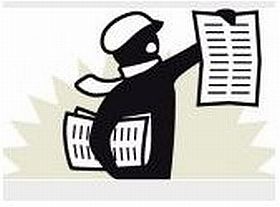 For those who are interested in following the news in France, particularly these days, here is an excellent opportunity online. The French Internet news-site Mediapart now has an English version. Mediapart was founded in 2008 by a group of journalists, amongst them Edwy Plenel (journalist and former managing editor of Le Monde). It is independent, add-free and of high quality, and therefore doesn't come for free! Full access requires subscription, but as an introduction, the English version, launched in October, is available without subscription until the end of the year. Should you choose to subscribe, the money will be well spent.
Mediapart had a central role in revealing of the Bettencourt scandal which involves the richest woman in France, L'Oréal heiress Liliane Bettencourt, her daughter, the butler, the French minister of employment Eric Woerth and his wife, a photographer, some Swiss bank accounts, an island in the Seychelles, the financing of Sarkozy's presidential campaign and much more… It's all about money and power and complex human relations and ultimately the independence of the French legal and political systems plus the freedom of the press. Here's a quick overview from Vanity Fair from this summer, comparing it to Watergate: http://www.vanityfair.com/online/daily/2010/07/can-sarkozy-survive-frances-latest-scandal.html Frightening, but highly entertaining, even the wildest scriptwriter could not have thought this up!
What is important here is that Mediapart also takes an active role concerning cinema and documentary film. As mentioned in an earlier article, Mediapart organized the screening of Film Socialisme in le Cinéma des Cinéastes in the presence of Godard himself and has filmed a series of interviews with him available on its site. Mediapart also participates in presenting documentaries on the big screen and organizes preview showings with debates, recently Entre nos mains (2010, 88 min.) a documentary by Mariana Otero (the story of the employees of a lingerie factory on the verge of bankruptcy taking matters in to their own hands).
Take a look at it, sign up for the newsletter in English, and get a better view of some of the reasons why the French are out in the streets!