Nicolas Philibert: La ville Louvre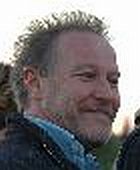 Produced 20 years ago, this masterpiece of Nicolas Philibert is as fresh as on the day of release. It is a fascinating look at what happens behind the scene at the magnificent museum in Paris. At the end of the film Philibert summarises what was his intention, by showing a long sequence of faces of some of the people, the viewer meets in the film. Yes, he is after people and what people do in an adventurous and sometimes mysterious place like Louvre where he (also) takes us underground to all the art works that wait to be exhibited or never reaches the exhibition area. It is transport, cleaning, restoring and conserving, and guarding, and playing boule on Rue de Rivoli next to the museum, measuring, planning the placement of the paintings in a room before the opening. And so on and so forth, several magical moments, lots of humour, all born by a fascination from the side of the film team. And you sense the director's écriture right away, as you know it from La Moindre des Choses, Le pays des sourds, Etre et Avoir…
Philibert wast originally only hired to film one of the complicated transports, but stayed in the museum for another 3 weeks filming without any permission before getting this, and a producer and financing… I wanted to avoid bureaucracy, Philibert says in the bonus interview on the dvd (Éditions Montparnasse). Nobody actually had problems with us hanging around, as they already knew us. The film is a beauty because of the constant thinking in images, and the total concentration, as he also says is needed, to be ready to catch important moments, and film small stories that in the final film is cut in the way that you leave a theme and some people to come back to them later.
The film will be shown saturday April 25 on ARTE in connection with the Theme Day dedicated to the 20 years of the Louvre pyramid.
France, 1989, 82 mins.