Niewiera/Rosolowski: The Prince and The Dybbuk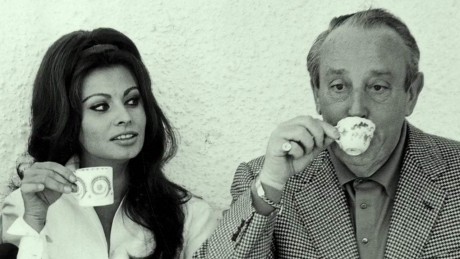 This text is written by Svetlana and Zoran Popovic, the directors of Magnificent7 festival in Belgrade:
Poland, Germany 2017.
82 minutes
directed by: Elwira Niewiera and Piotr Rosołowski
The best documentary on cinema of The Venice Film Festival 2017. The story of a stunning mystery that is becoming more complex and unexpected as it unfolds before us.
Who was the director and Hollywood producer Michal Waszynski who worked with the biggest movie stars of his time, such as Sophia Loren, Claudia Cardinale, Orson Wells? Directors Elwira Niewiera and Piotr Rosolowski are taking us to an exciting film journey through the life of a man who was known to many, but whose secrets were so deeply hidden that no one really knew him. Prince Waszynski, through the turbulent and dramatic years of his personal and world history, wrote his life story as if he directed the most fantastic film.
A superb modern documentary with an extremely complex structure in which fascinating archival footage is interwoven with shots and scenes of search, witnesses and spaces. Directorial couple Niewiera Rosolowski creates an exciting thriller, but at the same time an equally unusual history of the 20th century in Europe, from the dark times of the rise of Nazism to glamorous Hollywood spectacles. In these turbulent times, behind the curtain of dramatic events, they magically depict the hidden figure of Prince Waszynski, penetrating deeply into imaginary and irrational layers of time.