Nordisk Panorama Forum 2020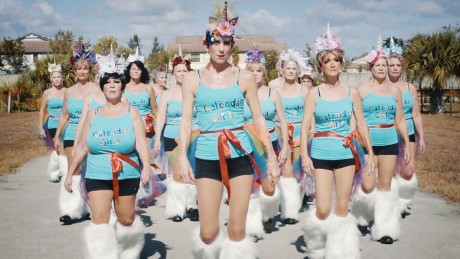 First a copy paste from the press release that came to the inbox yesterday:
"We are thrilled to announce the projects selected for Nordisk Panorama Forum and wish to congratulate all who made the cut!
100 new documentary projects were submitted to the 27th edition of Nordisk Panorama Forum for Co-financing of Documentaries by some of the very best producers and directors the Nordic region has to offer.
Nordisk Panorama Forum is the main funding event for the Nordic documentary community. This year we are going online and adding more dates: the forum will be 18-23 September. At Nordisk Panorama Forum a selection of 20 brand new documentary projects will be pitched to around 70 attending decision-makers and 20 observer+ projects have been selected for special access to meetings with decision-makers. Projects will be pitched Mon-Tues 21-22 September…"
Let me mention a few of the projects to be presented at the online event:
Talented Danish director Andreas Koefoed presents a film project with the title "Bendtner" and then we football fans know that the protagonist is the once talented Danish football player, now celebrity, 32 year old Nicklas Bendtner, who has played 81 matches for Denmark.
In the list announced by Nordisk Panorama, taking place September 18-23, there is still no description of the films so curious to know from what non-tabloid (my guess) angle Koefoed will attack the subject Bendtner.
The same goes for "Corona Film Club – My Life as a Film with Stig Björkman", the excellent Swedish film critic and director of several films on Ingmar Bergman. Stine Gardell, experienced producer, is the director.
As is Finnish John Webster who is listed to make a film on legendary Jörn Donner, it has the subtitle "Epilogue".
The Forum has invited a delegation of Baltic filmmakers to take part – and three well known directors will pitch or observe: Latvian Una Celma, Estonian Marianna Kaat and Lithuanian Giedre Zickyté.
Photo from the Swedish "Calendar Girls".