Oeke Hoogendijk: My Rembrandt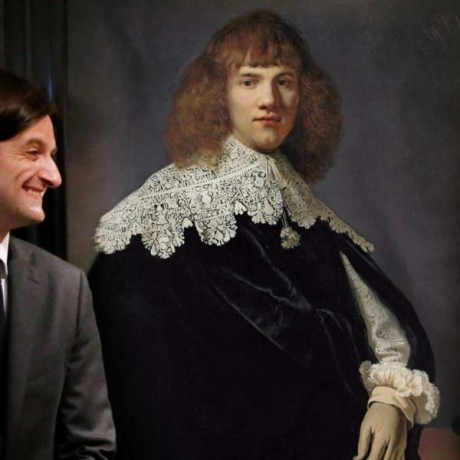 This text is written by Svetlana and Zoran Popovic, directors of the Magnificent7 Festival in Belgrade.
A dramatic documentary exclusive insight into the world behind the facades of top art, the author who amazed us with a saga about the reconstruction of one of the largest museums in Europe.
Through masterful direction, Oeke Hoogendijk tells a story about a sensation roaring through the world, the discovery of a new and previously unknown painting of the greatest of the greatest masters, Rembrandt, and transforms it to an exciting thriller that leaves us breathless. This film shows us the world behind the art, the world of collectors, art historians, authenticity experts, those possessed by both true passion and prestige, with discrete dark shades of basic greed. This is a fascinating story about a detective search from the sensing of vague outlines in the shadows and secrets of time, to the brutal penetration of x-rays and flashes in the hunt for the unseen. Balancing between fascination with the subtlest ups and downs of genius and the need to possess or profit, the heroes of this film are constantly torn, revealing the face of the modern world driven by ambition to ceaselessly produce newer and newer things and to raise values on a pedestal which simultaneously degrades and questions them.
A film that truly 'touches' for you the original works of masters and leads you into the space of their complex and turbulent existence.
The Netherlands 2019 95 minutes