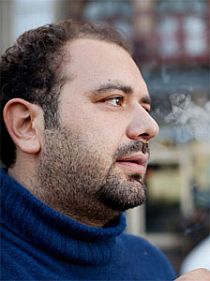 The film magazine realscreen writes today in its newsletter:
The International Documentary Association (IDA) and the Sundance and Tribeca Film Institutes are among nearly 30 organizations and festivals calling for the release of missing Syrian filmmaker and festival director Owra Nyrabia.
As reported last month, Nyrabia has been missing since August 23 after attempting travel from Damascus International Airport, and is widely assumed to be being detained by Syrian authorities in Damascus.
In a statement, the IDA said: "We believe that the artistry and power of film is vital to societies and cultures globally. We strongly defend the right of filmmakers everywhere to practice their art and bring humanity closer together through the telling of our shared stories.
"Orwa Nyrabia is not only a celebrated filmmaker, but also an artist who has devoted his life to bringing people and cultures together through film. Although Orwa is now being held in darkness somewhere, the filmmaking world is paying attention will continue to shine a light on him until he is safely reunited with his family. We call for his immediate return."
Click below to see the list of organisations… Free Orwa, as also Robert de Niro said on camera today.
Read more: http://realscreen.com/2012/09/07/ida-academy-sundance-tribeca-call-for-nyrabia-release/#ixzz25oX8IEk9
Link to The Guardian Friday 7 September (Read the comment from Tue Steen Müller)