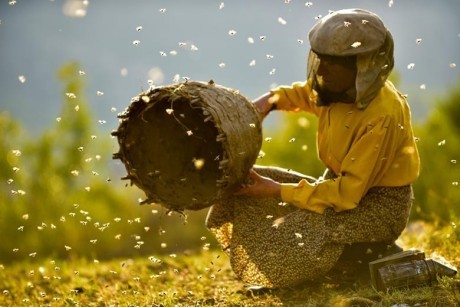 The other day I read that Ingmar Bergman had returned his Oscar Nomination Certificate for "Smultronsstället". He apparently did not like the competitive circus. Nor did Francois Truffaut when he expressed no interest in sitting in film juries. To judge colleagues, to compete in arts…
You may have many opinions about this but these days, when we are – as the Americans call it – in the middle of the award season, statuettes and diplomas are given out to films and filmmakers, and pictures of happy people flourish on the internet. Who will win, who has won in all the competitions that lead up to the Oscar. Of course it is a circus and money is so much involved and even if it will always be an American film that wins, in the documentary section, that I am following, a shortlist and/or a nomination help good films to be seen by a big audience?
The announcement of 15 shortlisted documentaries, to mention the genre we mostly focus on at filmkommentaren, has taken place. I have seen 9 of them (Advocate, American Factory, Aquarela, The Cave, The Edge of Democracy, For Sama, The Great Hack, Honeyland, Knock Down the House), and apart from The Great Hack and Knock Down the House, the films mentioned do confirm that documentaries are very strong today. The two that to my opinion do not qualify to be among "the best of the best", I watched on Netflix, no doubt that this label has helped the films to be shortlisted.
Which brings us back to the money. Many of the 159 films, from where the15 were selected, did not have financial resources to perform the necessary campaign to make the voting members of the Academy see the films at screenings in the USA.
Money… I was almost falling down the chair, when producer/editor of "Honeyland", Atanas Georgiev from North Macedonia, as it is called nowadays, gave me numbers on what it had cost to do the campaign for this wonderful documentary around the world. Yes, around the world because this film has really travelled – to festivals, to theatrical releases. "It's a once in a lifetime we experience", he said when we met in Copenhagen, "we are just going to enjoy it". "We" meaning the whole crew and Hatidze, the bee-keeping protagonist. It started with three awards at the Sundance Film Festival in January and now the film is close to be nominated for an Oscar. And if that does not happen, the film has had and will continue to have a fantastic life.
With many awards…