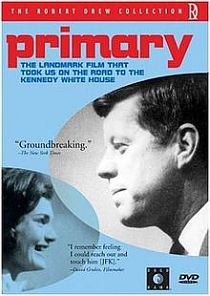 The trade magazine Realscreen – that calls itself "the best in non-fiction" – announces the American HBO's upcoming slate of documentaries. Two interesting documentaries are to be broadcasted, made by well-known documentarians – they deal with JFK and Ronald Reagan.
Veteran Robert Drew launches "A President to Remember: In the company of John F. Kennedy" that premieres January 20 and is based on footage, among others, from the cinema verité classics "Primary" (1960) and "Crisis" (1963). And younger Eugene Jarecki, who made the critical "The Trial of Henry Kissinger" (2002) and the intelligent "Why we Fight" (2005) which was characterised as a film about the "anatomy of the American war machine", has made a film with the title "Reagan" to be aired on what would have been the late president's birthday, February 7.
All mentioned titles are available on dvd's. Easy to google where to find them.
http://www.drewassociates.net/index.html