Projects awarded first ZagrebDoxPro online edition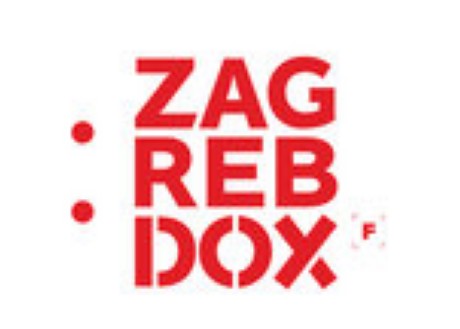 Copy-Paste of a press release from a couple of days ago, written so well by Petra Blaskovic, who also worked for IDFA 2019. Here we go:
Hungarian project Queen of Chess by Bernadett Tuza-Ritter won the HBO Europe Award, the Al Jazeera Balkans Award went to The Other Side of the Pipe by Marko Kumer Murč from Slovenia, Ever Since I Know Myself by Maka Gogaladze from Georgia received the ZagrebDox Pro Online Mentor Award, and Forbidden by Anelise Salan from Romania picked up the DAE Mentoring Pitch Award.
This also concludes the first online edition of Zagreb Pro that took place from 15-23 March.
Following a four-day online workshop and the Pitching Forum at which the
projects in the new format of pitching videos were presented online to the members of the international panel, the winners of the 16th Zagreb Dox Pro have been announced.
The HBO Europe Award, a diploma and €2,000 for project development went to the Hungarian project Queen of Chess, by Bernadett Tuza-Ritter. Queen of Chess tells the story of the relationship and the tournaments of two minds: Judit Polgar, the greatest female chess player of all time and Garry Kasparov, the legend who believed that a woman and a man cannot fight one another.
The project was presented by Tuza-Ritter, the producer and screenwriter Gabor Harmi and producer Peter Stern.
For the first time, the Al Jazeera Balkans Award was presented at Zagreb Dox Pro and awarded to Marko Kumer Murč, director of The Other Side of the Pipe. Presented by Kumer Murč, screenwriter Eric Moses and producer Katja Lihtenvalner, the Slovenian project depicts what happens when abuse of power turns out to be a pipeline's biggest export and when ordinary people fight tooth and nail to hold Europe to its values. The project was awarded €1,000 for further development.
The Documentary Association of Europe (DEA) Mentoring Pitch Award, also given out for the first time at ZagrebDox Pro and consisting of a free one-year DAE membership and mentoring sessions for the director and producer, went to the Romanian project Forbidden. It follows the story of four same-sex couples, including the director, who decide to go to Romania's Marital Status Department to register requests for marriage although the law doesn't allow marriage outside the traditional man-woman relationship. Forbidden was presented by director Anelise Salan and producer Cristina Iordache.
The ZagrebDox Pro Online Mentor Award, consisting of a diploma and a one-year online mentoring with Cecilia Lidin went to Maka Gogaladze, director and producer of the Georgian project Ever Since I Know Myself. The project shows how Georgians with a long Soviet past and strong traditional mindset are trying to adopt a new, European identity.
The international panel consisted of Cecilia Lidin (Danish Film Institute), Hanka Kastelicova (HBO Europe), Lejla Dedić (Al Jazeera Balkans), Rada Šešić (Sarajevo Film Festival/IDFA) and Marion Schmidt (DAE/DOX BOX).
The 16th edition of ZagrebDox Pro has successfully moved online, and held a four-day intensive training program as well as a the final Pitching Forum session. The programme included 12 documentary projects in different stages of development and production from 11 countries and the workshop mentors were Leena Pasanen, director of the Biografilm Festival in Bologna and former managing and artistic director of DOK Leipzig, and director and producer Stefano Tealdi.
"After 10 editions of conducting our pitching lab in Zagreb, we were afraid the human interaction, so important in our work, would have been missing," say Pasanen and Tealdi. "To our surprise, we did not loose the peer-to- peer and group feedback needed to give strength to the pitch of a project and therefore foster its development. This was done through various on-line discussions between us and the project teams. The fact that the participants were stuck in their homes or offices actually turned into an advantage and maximised their creative potential. They worked intensively with images and graphics in constructing an appealing and attractive pitch.
"These pitching videos were recorded and presented to a panel of decision makers and project scouts: HBO, Al Jazeera, Danish Film Institute, Sarajevo Film Festival/IDFA and DAE. Overwhelmed by the results, we wanted to invite specific partners and potential investors for each single project. Unfortunately, the earthquake in Zagreb did not allow us to do so. This could have given immediate results to the teams, but still the project teams will connect with decision makers who will see the recording of the pitch." Tealdi and Pasanen conclude.
ZagrebDox Pro training programme is organized with the support of Creative Europe – MEDIA Programme of the European Union, Croatian Audiovisual Centre, City of Zagreb and Croatian Film Directors' Guild (DHFR).