Robert Frank: Me and My Brother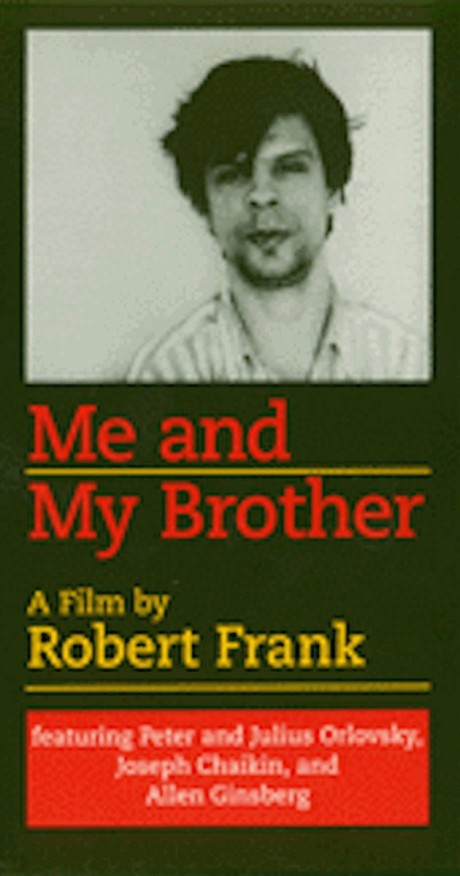 The editors of this site, Tue Steen Müller and Allan Berg, met in Randers where Berg lives. It is a tradition that we watch films together, when we meet and as Berg had a fine script publication of Robert Frank's "Me and My Brother" including a dvd with the film, this was an obvious choice. The famous publisher Steidl is behind the publication that was given to Berg by Sara Thelle, who in 2015 wrote about the film after a retrospective of Frank's film at the Cinemateket in Copenhagen:
Me and My Brother was a slap in my face. It opens up with a very disturbing scene that takes you right to the bottom of a deep and complex matter. Soon it is turned into a film within the film and becomes a sort of meta-reflection and investigation into the questions: how do you film other people, how do you use others in your art, how do you use yourself, what do you make money from, how does it feel to be filmed, what does it do to you, when are you yourself and when are you acting. It is a hybrid film, mixing real life with staged acting, colour with black & white, at times the characters are "played" by themselves and at other moments by actors.
Originally, Frank was set out to make a film adapting Allen Ginsberg's poem Kaddish, written about his mentally ill mother. But over time, the project becomes a film about Ginsberg's partner Peter Orlovsky's brother Julius, who after having spent 15 years in a psychiatric hospital is let out and left in care of his brother. So the setting is Julius, a catatonic schizophrenic, living with Peter Orlovsky and Allen Ginsberg. The film is about how to live with and among mental illness, about how the brother Peter deals with it, and in this way – maybe – it becomes indirectly an adaption of Ginsberg's poem. And at the same time it is a film about Frank's doubts about filming this.
It sounds wild and it is. It is radical and most unique. Avant-garde and uncompromising, not as a stylistic or artistically experimental take, but because it is necessary for a purpose: a search for truth…
USA, 1968, 85 mins.
http://www.filmkommentaren.dk/blog/blogpost/3200/