SFF Awards for Documentaries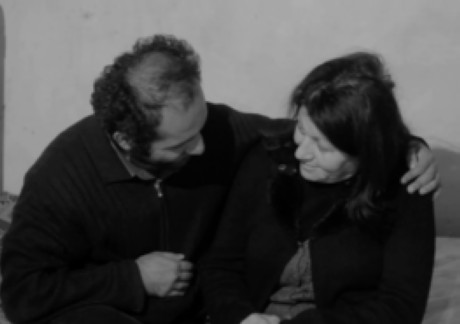 A CopyPaste from the website of the Sarajevo Film Festival, click the titles of the winners and you will get the description/synopsis:
HEART OF SARAJEVO FOR BEST DOCUMENTARY FILM
WHEN THE PERSIMMONS GREW / XURMALAR YETIŞƏN VAXT
Azerbaijan, Austria
Director: Hilal Baydarov
Award in the amount of 3,000 €, sponsored by Government of Switzerland.
SPECIAL JURY PRIZE
STACK OF MATERIAL / GOMILA MATERIJALA
Bosnia and Herzegovina
Director: Sajra Subašić
Financial award in the amount of 2,500 €.
HUMAN RIGHTS AWARD
THE EUPHORIA OF BEING / A LÉTEZÉS EUFÓRIÁJA
Hungary
Director: Réka Szabó
Best film of the Competition Programme – Documentary Film dealing with the subject of human rights. Award in the amount of 3,000 €, sponsored by Kingdom of the Netherlands.
https://www.sff.ba/en/news/11227/25th-sarajevo-film-festival-awards
At the Cineuropa publication that came out today, Tina Poglajen writes a very positive review of the main award winner, here is a quote: When the Persimmons Grew is a beautiful film, in more than one sense of the word. The past tense used in the title is not coincidental: in this countryside, in this house, the present seems to come only once a year. The rest is just remembering the past, lost in one's thoughts, looking at old photos, reminiscing melancholically about the times that once were or, perhaps, counting the ticks of the clock on the wall, waiting for a new persimmon season to come around – one which, in the end, will also have inevitably passed… For the whole review:
https://cineuropa.org/en/newsdetail/376863/
The jury consisted of three festival directors: Nenad Puhovski, ZagrebDox & Orwa Nyrabia, IDFA together with Emilie Bujes from Visions du Réel in Nyon. At the Swiss festival "When the Persimmons Grew" received two awards.
The audience, however, voted differently giving 4.85 points out of 5 to the most awarded documentary of this year, "Honeyland", by Tamara Korevska and Ljubomir Stefanov – the audience award for a documentary at the festival.