Slumdog Millionaire – Anthony Dod Mantle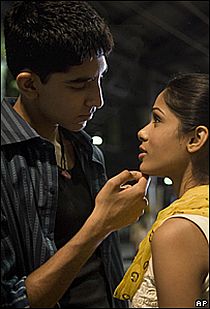 Prestigious BAFTA (British Academy of Film and Television Arts) ceremony in London had Slumdog Millionaire nominated in 11 categories. It won in seven, including Best Cinematography, which gives us another chance to say bravo to Anthony Dod Mantle, about whom I wrote the following in connection with the megasuccess film:
"What makes it watchable is the stunning cinematography by Anthony Dod Mantle, a cameraman with the ability to make every scene full of atmosphere and authenticity in terms of light and angle and framing. Composition in other words. And movement. And what I would call documentary presence."
Best British film was the James Marsh documentary "Man on Wire", also reviewed on filmkommentaren.dk – Danish audience can watch it in the cinemas right now.