Sommer og Svendsen: Mandskoret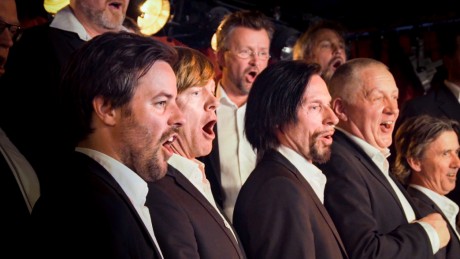 Instruktørerne har disse fornavne: Petter og Jo Vermund…
Jeg havde min kone med til pressevisningen i Grand Teatret, som skal have megen ros for at vise dokumentarfilm på det store lærred. Og det var netop, hvad Ellen sagde, da vi rejste os efter 74 minutter.
Virkelig en film, der skal ses i biografen. Og hun fortsatte sine begejstrede udtalelser, da vi drog nedad Strøget i dejligt efterårsvejr. Fremragende, jeg har overhovedet ingen indvendinger. Velorkestreret (!), man kan godt høre at de ikke professionelle sangere, men det er en film fuld af midaldrende, charmerende mænd, der har det godt i hinandens ugentlige selskab, og når de optræder og kommer med frække tilbud til damerne (der ligger en puleliste I kan skrive jer på!)
Som filmen skrider frem, ser vi den ene rørende scene efter den anden, hvor korets karismatiske leder og dirigent Ivar kæmper med sin kræft – vil han nå at optræde med koret som opvarmning til Black Sabbath på Tons of Rock festivalen?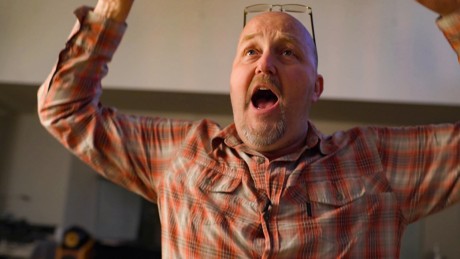 Som korets medlemmer bliver berørt af, hvad vej det går med Ivars sygdom, blev vi berørt af de gribende scener mændene imellem. Kom ikke og sig at mænd ikke kan udtrykke følelser. Disse scener er filmisk skildret med stor nænsomhed. De to mænd bag kameraet fylder biografoplevelsen med kærlighed og respekt – og humor.
Norge, 2018, 74 Minutter.