Stonys & Briede: Bridges of Time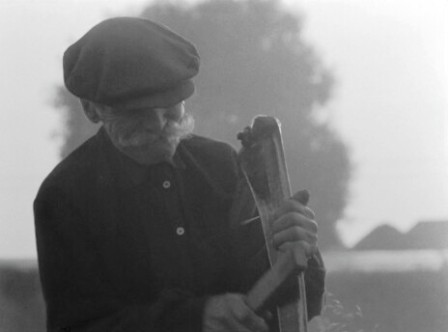 This is a text I wrote for the premiere of the film, 30th of June 2018:
Wow, it's tomorrow at the Karlovy Vary International Film Festival that Bridges of Time has its premiere. The film, a co-production between the three Baltic countries, is introduced like this by the festival: "Kristīne Briede and Audrius Stonys's meditative documentary essay portrays the less-remembered generation of cinema poets of the Baltic New Wave. With finesse, they push beyond the barriers of the common historiographic investigation in order to achieve a consummate poetic treatment of the ontology of documentary creation."
A fine intro, however, I would make it a bit longer with these words: "This is a film for all cinema lovers. It tells about the Baltic poetic documentary cinema that was created during the Soviet Union. In opposition to the USSR propaganda films. It was a wave of a personal free visual language that celebrated life and humanity. Together with Latvian Kristine Briede, Lithuanian director Audrius Stonys, who in his own work continues the tradition for a poetic look at reality, has picked magical moments from unique long and short documentaries to let them meet the old masters as they look today or when they were in front of the camera decades ago. The directors in the film about this special artistic phenomenon in film history are Herz Frank, Uldis Brauns, Ivars Seleckis, Andres Sööt, Robertas Verba, Henrikas Sablevicius, Arvis Freimanis, Mark Soosaar."
I have been invited to come for the premiere in Karlovy Vary, which I do with great pleasure as someone whose professional life changed completely in the 1990'es, where I discovered the Baltic documentary on the island of Bornholm where a festival, Balticum Film & TV Festival took place until 2000. Today it is my joy to go to Riga every year to take part in the Baltic Sea Docs that is a continuation of the adventure on Bornholm, as is the collaboration of the three Baltic countries cinema-wise with this celebration os something very special – the film will be followed by a superb retrospective of the primarily short documentaries made by the masters in the documentary.