Sundance Documentary Film Program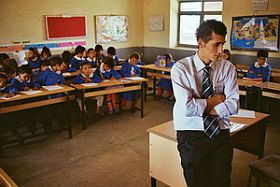 OSI stands for Open Society Institute, that was founded by George Soros and has – among many other things – been very important for the documentary sector all over the world. In the mid 90'es and up till 2002 a lot of documentaries from the Eastern part of Europe received a support that enabled the producers to make their films in the hard transition period after the fall of the empire USSR. In 2002 American Diane Weyermann who was the clever administrator of the funding for the documentaries succeeded in getting the fund (accompanied by 4.6mio.$ from Soros) transferred to the Sundance Institute, and now the good news is that OSI has granted $5 million grant for its Documentary Film Program to continue its mission and to help raise awareness on human rights through support for documentaries.
"As a dollar-for-dollar matching grant, Sundance Institute aims to raise $10 million over the next five years to support documentaries on significant, contemporary issues. This critical funding at a very fragile time is a significant commitment to supporting the belief that documentary storytelling has a meaningful role in the international work toward justice and equity across a range of issues," says Cara Mertes, Director of the Sundance Institute Documentary Film Program.
Since its inception in 1996, the OSI and the Sundance Institute Documentary Fund has awarded grants to more than 450 films in 54 countries, from the former Soviet Union, the Middle East, China, India, Africa, North America and elsewhere. Photo: Turkish documentary On the Way to School, supported by Sundance.
http://sundance.org/
www.edn.dk