Sunny Side of the Doc 2012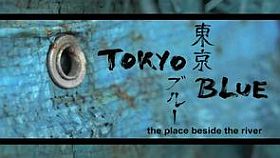 June 26-29, la Rochelle, the 23rd edition of an event that used to be in Marseilles but now has moved to the Bay of the Bascay on the Atlantic Coast. Among professionals it has been stated that the Sheffield DocFest has put the Sunny Side into the shadow but if you look at the programme and the attendance, there is no sign of crisis for the classic international market in France.
There are introductions to broadcasters, a welcome to and presentation of Chinese documentarians, project presentations, 3D, sessions on webdoc and crowd funding, screenings, docu-games, "arte france transmedia projects", a case study of "Senna" called "How to make a Documentary Without a Camera", many screenings most of them linked to the Chinese focus – and a 25 year celebration of the Marseilles-based production company Les Films du Tambour de Soie, congratulations to Alexandre Cornu and his team! Photo from new film project from the company: Tokyo Blue, pitched at the Edinburgh Pitch 2012.
And of course a video library for the many buyers who go to find documentaries for their tv stations. Attendance? Well, it is significant that EDN (European Documentary Network) which has been at the Sunny Side since it (the EDN) started its work in 1996, this year hosts a stand for 50 companies from all over Europe, the biggest number ever.