The 10 Best Documentaries 2009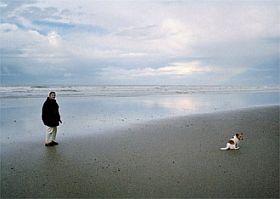 Here follows what were the best 10 documentaries in the world according to what I saw and reviewed in 2009. In alphabetical order. All reviews can be found by writing the titles in "search". Happy New Year!
Cash and Marry, Atanas Georgiev, Macedonia/Croatia/Austria
Chemo, Pavel Lozinski, Poland
Cooking History, Peter Kerekes, Slovakia/Hungary/Austria
Forgotten Transports, Lukas Pribyl, Czech Republic
Material, Thomas Heise, Germany
National Garden, Apostolos Karakasis, Greece
Rabbit à lá Berlin, Bartek Konopka, Poland
Sleep Furiously, Gideon Koppel, UK/France (PHOTO)
The Living Room of a Nation, Jukka Kärkkäinen, Finland
Together, Pavel Kostomarov, Russia
Original point of view, excellent cinematography, unpredictable storytelling, comments to our times and lives, important topic… some of them have it all, others have some of the elements mentioned.