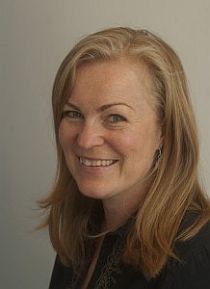 Press release (edited) of today from The Flaherty, great initiative:
Cinema Guild and The Flaherty announced today an exclusive digital partnership to create a curated series spotlighting the work of groundbreaking artists and filmmakers. Volumes in the series, titled "The Flaherty Presents," will be released annually on all major digital platforms across North America.
This new partnership aims to bring together The Flaherty's unique curatorial approach with Cinema Guild's noted distribution networks and to make many of the films and ideas gathered annually at the Robert Flaherty Film Seminar available in homes and classrooms across the country.
The series will launch with a spotlight on acclaimed filmmaker Eric Baudelaire, guest artist at the 2014 Robert Flaherty Film Seminar, available on November 25, featuring the following two films: "The Anabasis Of May And Fusako Shigenobu, Masao Adachi And 27 Years Without Images" (2011, 66 minutes) and "The Makes" (2010, 26 minutes). Baudelaire's new film, "Letters to Max" receives its world premiere on September 12 at the Toronto Film Festival.
"We are thrilled to collaborate with Cinema Guild in making filmmakers of exceptional talent available to wider audiences," commented Anita Reher (photo). "This new partnership is part of The Flaherty's 60th year of celebrating the art of cinema."
"We have immense respect for The Flaherty; for what they accomplish at their now-legendary annual seminar, and for what they do every day to empower filmmakers and support documentary and independent cinema. We're honored to be entering into this partnership with them," added Ryan Krivoshey.
The deal was negotiated by Ryan Krivoshey, Director of Distribution for the Cinema Guild with Anita Reher, Executive Director, and Chi-hui Yang, Board Trustee, of The Flaherty.