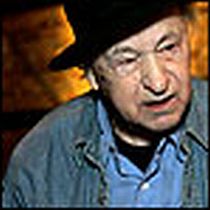 Indiepix, American distributor of independent films, including documentaries and experimental titles, offer their films to be bought as a dvd, to be downloaded to your own computer (pc and mac) or to be viewed as a vod (video on demand). For reasonable prices. You can subscribe – for free – to their newsletter from where I have taken the following text:
In the wake of WWII, with the advent of portable cameras, the world of filmmaking exploded beyond the bounds of the moneyed Hollywood studio system. Filmmakers no longer had to seek approval – or funding – to make their visions a reality. Hell, you didn't even need training, just a camera and a dream (dream occasionally optional). Filmmakers such as Maya Deren, Kenneth Anger and Stan Brakhage created countless films in the 1940s and 50s that tested the limits of the medium in subject matter, style and narrative continuity. In addition to garnering praise abroad from the new Wave filmmakers in France such as François Truffaut, Morris Engel's low-fi Little Fugitive also became the first independent film to be nominated for an Oscar in 1953. In the 1960s and 70s, brothers George and Mike Kuchar added an absurdist, kitschy sense of humor to their short films showing that just becuase it's arty, doesn't mean it has to take itself seriously. Freed from the profit-and-loss constraints of procuring Hollywood backers, these new low-fi, no-budget filmmakers were able to take film out of the realm of entertainment and turn it into an art form. PHOTO: Jonas Mekas.
And if you're in the New York area, the new documentary, It Came From Kuchar, is screening this week at Anthology Film Archives! Tickets are available through the IndiePix Box Office. We hope to see you there!
http://www.indiepixfilms.com/collection/underground-films?ref=NEWSLETTER