Visions du Réel Award Ceremony 2020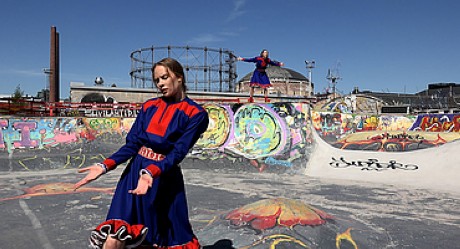 From one award ceremony to the next, thanks to Online. Two nights ago I was in Kiev for the Docudays ua, last night I was in Nyon for the ceremony of the Visions du Réel, where many awards were given out, big money compared to what is possible at the Ukrainian festival.
And quite a different style of a show : It started with a man (did not get his name, head of the Board ?) talking directly to the camera, welcoming and thanking everyone around the festival, giving statistics, summing up what he characterised as « un grand succes ». Followed by Emilie Bujès, the festival director, who, joined by a colleague, was taking the viewer through the awards, introducing juries and filmmakers and clips. They did but failed a lot of times as one award was announced and another one came on the screen. Luckily the two ladies ended up laughing of their messy, unprofessional situation, where a coordination between technique and speeches was not prepared.
First time mistakes… but what functioned well was the presentation from the side of jurors, who had – some of them – prepared small original videos to introduce the winners. The same with some of the winners, when they were to express their « thank you´s ». And bravo to the organisers for having asked the winners to make their own trophées. Great fun to see the different versions, all should have a fish included as Nyon is close to water, lake Geneva.
The winners… I have not watched in beforehand, except for the two I had as links (Traces of a Landscape http://www.filmkommentaren.dk/blog/blogpost/4743/
but I will catch up and watch at least some of them. Two of them for sure: Legendary Finnish master Markku Lehmuskallio (81 years old) and his son Johannes with "Anerca, Breath of Life" (Photo) and Polish Tomasz Wolski's "An Ordinary Country". I have with pleasure seen other works of both filmmakers.
All awards are listed below in the list from the festival's website.