Visions du Réel Starts Tomorrow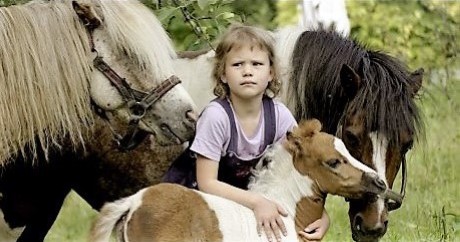 … and seems to keep the high quality for "auteur" documentaries that was the profile created by Luciano Barisone. The festival, in Nyon Switzerland, now with Emilie Bujès as artistic director, goes on until April 21, and announces on its website the following numbers: 174 films from 53 different countries, 78 world premieres, 23 international premieres, 2 European premieres, 42 Swiss premieres, 139 film directors attending the Festival. The last numbers are important… 139 out of 174, important!
There is a special focus on Serbia this year with 18 documentaries, including of course newer titles as "Depth Two" by Ognjen Glavonic, "In Praise of Nothing" by Boris Mitic, "The Other Side of Everything" by Mila Turajlic, but also older ones like Dragan Nikolic's "The Caviar Connection" and "Dragan Wende – West Berlin" by Dragan von Petrovic and Lena Müller, both of them important films.
Also to be mentioned: French Claire Simon is "Maitre du Réel" with
several of her films to be shown, but not "Coute que Coute", a masterpiece from 1995. Why not? 12 sections, where 5 of them are competitive – with very good money awards. We are in Switzerland…
Let me mention some of the films that I know about: Happy to see the Ukrainian "My Father is my Mother's Brother" by Vadym Ilkov with Darya Bassel as one of the producers. It is a debut film made with a lot of emotional care for Katya, the little girl who is raised by uncle Tolik, an artist, as her mother is not able to do so.
Equally glad to see the selection of Latvian Davis Simanis "D is for Division" in which the biggest talent in Latvian cinema uses the essay form carried by his own text and voice that is not only saying where we are but is personal, reflective and makes the film grow. Simanis is around the border all the time – with strange images almost empty surroundings, sad images, lifeless and then close by there is patriotism/nationalism/fanatism. It's horrifying to watch all these people gathering to celebrate, all those people in uniforms, to hear all these speeches and songs which are hymns to won battles or battles to come.
In quite another mood is the veteran master of Latvian documentary, Ivars Seleckis, who has made "To be Continued", his first film about children, full of love and warmth, I saw it when almost finished and wrote – a quote – to Seleckis, whose work I have followed since the 1990'es: "I have seen your film. I love it. As FILM and as a grandfather with kids at the same age: 2 are 6 years old and have just started in school, 2 are 4 years old.
Children are children, wherever they are and I coukld recognise so many ways of behaviour, so many reactions, their facial expressions, their clever thoughts. And I could see that the Latvian school system is different from the Danish. More classical, more based on marks and competition.
BUT the great thing – one of them – is that you succeed to bring out the personalities of the kids: Karlis is a real Boy, Gleb revolts to his parents, indeed he does, Zane is a darling, so is Anette whose mother works abroad (good you have that aspect in the film!) and Anastasia is the star, the one who stands out for me (and you, Ivars) with her phantasy, her living in the countryside with horses helping mum… (PHOTO).
And a Russian documentary is in the medium length competition, Alex Markov archived based "Our Africa", that tells the story about the Soviet leaders wanted to conquer Africa, when the Westerners left their former colonies. Amazing to see a young Brezhnev in Africa, kissing the leaders in a film that is an important interpretation of history.
And then of course the festival hits 2017/18 are there: Talal Derki's "Of Fathers and Sons", Marta Prus "Over the Limit" and Finlay Pretsell's "Time Trial" with David Millar.
https://www.visionsdureel.ch/en/festival/programme/competition-nationale