Who Wins the Oscar for Documentaries?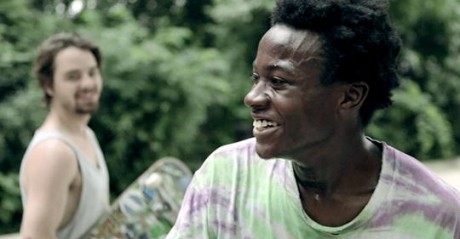 It's on Sunday the 24th that the Oscars will be distributed. 4 American feature documentaries are among the 5 nominated. The only non-American is "Of Fathers and Sons". I have seen all five films, here follows some comments on their chances. I mention the directors knowing that on stage to receive the statuette the winner will be accompanied by producer(s):
Of Fathers and Sons, Director Talal Derki: Oh, I would love Talal to get the Oscar. I have seen the film several times, made Q&A's and masterclass with him… a well told cinematic film that hurts and makes you depressed, sad is too weak a word; it goes to the heart and to the stomach… But a non-American film to win? Probably not, remember the two Joshua Oppenheimer films that were nominated but did not make it.
Free Solo, Directors Elizabeth C. Vasarhelyi & Jimmy Chin: Well, would not be surprised if it wins because of its theme: a man wants to climb the 3,000ft high El Capitan Wall without rope… but Oscars are meant to be for "artistic and technical merit", this National Geographic product does not live up to the former.
Minding the Gap, Director Bing Liu: This is the one I think will win. And if so, no objections from me. The film is about three young boys (the director being one of them) growing up to be men, skateboarders all of them, friends who all three have suffered in their childhood and who fight to find themselves – it's dynamically told, it touches racial questions, one is black, one is white, one has Chinese origins, and the three develop in the film that is shot over several years. And it's a Film, produced by Kartemquin Films that stood behind the classic "Hoop Dreams" by Steve James.
Hale County Thís Morning, This Evening, Director RaMell Ross: This is a fascinating film, an "auteur" documentary and for that reason it will not win in America! The director plays with style, it has strong poetic moments, it is impressionistic, surprises you and deep down you get the feeling of the Deep South in the US. Absolutely no objections if it wins, but not likely, I am afraid.
RBG, Directors Betsy West & Julie Cohen: If it wins, it is because of Ruth Bader Ginsburg, this fantastic woman who fought and still fights injustice as Supreme Court Justice, lovely to watch, a fine piece of journalistic documentary.