Yamagata Int. Documentary Film Festival/ 2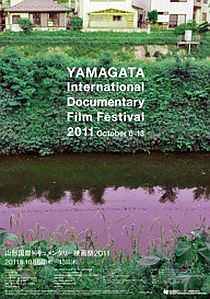 15 films take part in the international competition of the festival. There are (for Filmkommentaren readers) well known titles like Armadillo (Janus Metz), Nenette (Nicholas Philibert), Nostalgia for the Light (Patricio Guzman) and Position among the Stars (Leonard Helmrich) – and films which have been visiting European festivals like The Woman with 5 Elephants (Vadim Jendreyko), The Collaborator and His Family (Ruthie Shatz and Adi Barash), and Day is Done (Thomas Imbach). And films from China, USA, Colombia, Portugal (a visual poem on Lisbon by Jon Jost filmed over 15 years!), Japan, Egypt, The Philippines and France.
For a European eye it is maybe more attractive to follow what happens in Asia – the festival has selected 24 works for the section "New Asian Currents", "of sincere and high-spirited directors".
The whole festival programme is not yet announced but other sections include "New Docs Japan", films from Cuba and "Films about Yamagata", which will probably have material from the earthquake and the power plant accident in March this year.
The festival has a film library as well as a documentation centre open to the audience, organises screenings and events the whole year around, in short, it is all quite impressive.