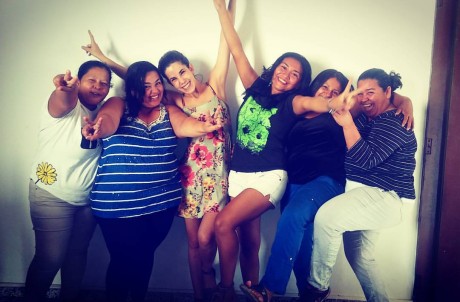 … in Japan hosts a bi-annual documentary film festival of high quality. I have previously – see http://www.filmkommentaren.dk/blog/blogpost/1684/ – praised the festival for its modest pr activity and seriousness. Old-fashioned some might say, I would say refreshing that in the middle of festivals with colourful promotion and many times repeat of "we are the best" or "we want to be the best", there is a festival that stands out by taking a different low-key way, check for yourself, click the website below.
In the selection for the festival taking place October 10-17, you wil find films by Wang Bing, Frederick Wiseman and Anand Patwardhan, all big names but it warms my heart to see that the festival has fallen for "Cachada – The Opportunity", the film by Marlén Viñayo from El Salvador, her first film, that won an award at DocsBarcelona and has earned many positive words from critics, including the one, who writes these words, link below.
The same goes for Anna Eborn's "Transnistra", also a young female director, who now takes big steps on the international scene. The film, shot on 16mm film, is a true auteur film, if you like, click below and read words that include the name Truffaut.
http://www.filmkommentaren.dk/blog/blogpost/4540/ (Cachada)
http://www.filmkommentaren.dk/blog/blogpost/4475/ (Transnistra)