Zelig: Essays on What is a Documentary/ 3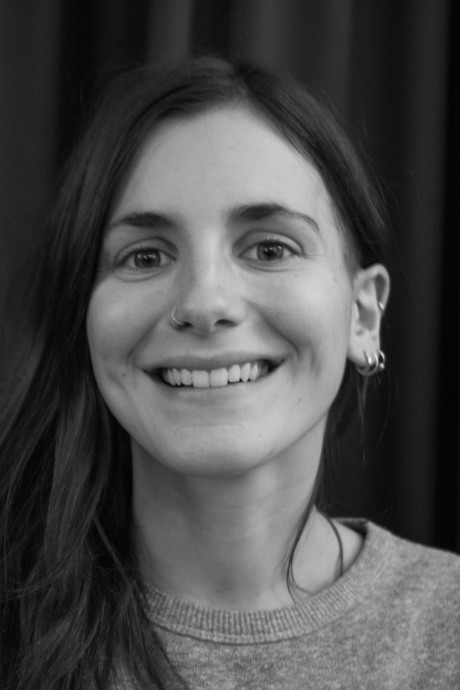 In November I was at the Zelig Film School in Bolzano to meet the new students. I organised a small game: Which three words come to your mind, when I say DOCUMENTARY.
We put the words on the whiteboard: Freedom Willing Choice Poetic Detail Glimmer Accidential Case Patience Strings Impact Storytelling Memorable Curiosity Connection Testimony Creative Chance Vessel Sensibility Instinct Relationship Perspective Feel Aesthetic Subjective Respectful Visual Empathy Recognition Heritage Job Mediation Responsibility Game Trade Cheating Time Place POV Unpretentious Free Personal Quest Passion Opinion Teamwork Observing Informing Meaning Intense Identity Summerbreeze Evidence Pursuit Intuition Honest Pure Humanity Thoughtprovoking Contact Problems Forgotten Improvisation Discovery Growth Research Portrait Listening Memory Cinema Art Microcosmos Serendipity Nuance Undermine Exposure Life Love Lagrein.
And three students agreed to write a small essay inspired by the words and our discussions during this first week of their three year stay at the school: Lucija Ilijić wrote in English, Kaspar Panizza in German and Matilde Ramini in Italian.
Here comes the essay of Matilde Ramini:
La scorsa settimana la lavagna bianca della ZeLIG traboccava di sostantivi, verbi ed aggettivi. Non si è trattato (solo) di una lezione di grammatica inglese, bensì di mettere nero su bianco le parole che ci sono venute in mente quando Tue ci ha chiesto di pensare al documentario. Il risultato è stato un puzzle semantico, nella cui incompletezza e contraddittoreità ci possiamo rispecchiare in trenta.
Una cosa è emersa chiaramente: fare documentari significa esercitare la settima arte. Non inferiori alla fiction, i documentari sono film in piena regola e come tali è la loro estetica e la loro poetica visiva a caratterizzarli. La creatività e l'abilità di sottrarsi ad una certa pretenziosità estetica sono per alcuni di noi le principali caratteristiche del documentarista e della documentarista.
Certo, il cinema del reale non può comporsi solo di armonie e lustrini. Raccontare è qui anche sinonimo di responsabilità morale. Vediamo il documentario come ricerca e critica che deve portare alla riflessione, ma sopratutto come dispositivo della memoria, sia personale che collettiva. Documentario è testimonianza.
Alcuni di noi hanno descritto il documentario con aggettivi come "onesto" e "puro". Personalmente mi chiedo se questa descrizione di una astratta levatura morale non stoni con un'indagine visiva e umana che intende sporcarsi le mani con le miserie, i sogni e gli orrori della nostra specie. Forse è presto per me per giudicare, in ogni caso auguro di cuore ai miei compagni e alle mie compagne che hanno pronunciato queste parole di poter raggiungere una tale onestà ed una tale purezza.
È inoltre lampante, osservando la grande lavagna rivestita di scritte a pennarello, l'assenza di parole come "oggettività" o "realtà". Tutto il contrario: per molti di noi questo cinema è parziale, soggettivo, personale. Fare un documentario significa assumere uno o più punti di vista, ma mai illudersi che la somma di tutti i punti di vista equivalga alla verità.
Non credo certo nella verità assuluta, ma per quanto mi riguarda una brava documentarista deve imparare a schierarsi. Le posizioni prese sono rivedibili, ma la forza di una motivazione personale, pur nella sua inevitabile parzialità, è per me il più potente motore di azione creativa nel caso di questo cinema. L`istinto e le intuizioni sono dunque anche secondo me le forze trainanti del processo creativo come di quello di ricerca preliminare al documentario.
Molti di noi si sono anche soffermati sulla natura mediatica del documentario. Chi definendolo un gioco, un'attività da bari o semplicemente un mercato, chi invece evidenziandone la portata informativa e comunicativa. Il documentario è in fondo mediazione. È mediazione tra diversi strati sociali, diversi
background culturali e diverse convinzioni, sempre rigorosamente incanalata dall'occhio della sua regia, fotografia e montaggio.
Nell'intrinseca diversità di questa composizione grafica e verbale sono emerse le aspettative che riponiamo nel cinema del reale e nondimeno ciò che riteniamo esso esiga da noi. Mi immagino che quando tra un paio d'anni rileggeremo questa lista, magari sorseggiando un bicchiere di Lagrein in compagnia di Tue, non potremmo che sorridere ripensando ai nostri primi passi nel mondo del documentario.