Cinedoc: Cinema Mon Amour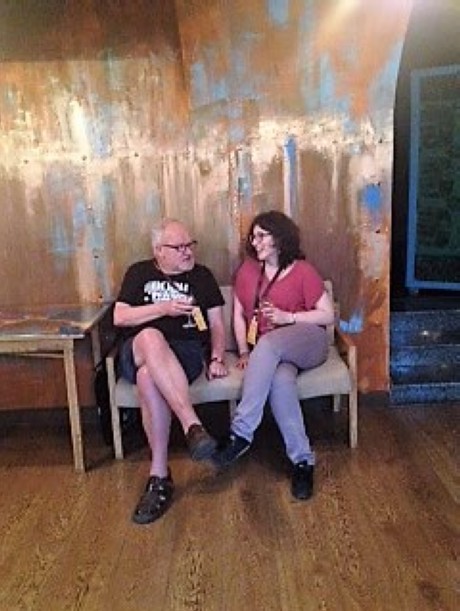 The festival here in Tbilisi has a country focus on Romania. One of the films selected is "Cinema, Mon Amour" by Alexandru Belc from 2015 that has gone around to festivals like IDFA and DOKLeipzig, a Romanian-Czech coproduction, an HBO production, a very charming film because of its main character Victor Purice, whose life has been dedicated to keeping Dacia Panoramic Cinema, a man who suffers because there is very little audience coming to his films, but also a man who fights to improve the cinema facilities together with his two female colleagues. But still it is cold in the cinema during winter; the three brings hot tea and blankets to the few who come.
There are memorable moments in this film like when Purice enthusiastically plays air guitar to remind himself that he still is young!
After the screening Boglarka Nagy, who is the programmer of the Elvira Popesco cinema in Bucharest, which is part of the Institut Francais, told the audience what it means to run an arthouse cinema in a country, where the amount of cinemas have decreased dramatically. Boglarka won the Best Programming Award at the Europe Cinemas Award ceremony 2017.
On the photo you see Boglarka and me at a festival reception in restaurant Dariani, a fine place. I talked to the owner, who told me that Dariani was an artist and a muse for many painters, a kind of Georgian Coco Chanel.