CPH:DOX – Two Winners and One More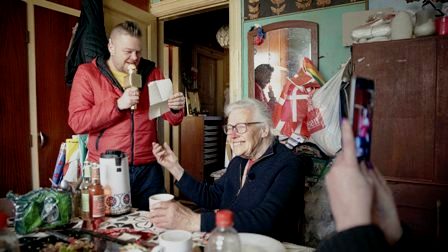 I watched two winners of the CPH:DOX 2023 yesterday. One at home and one in the cinema:
"Mrs Hansen & the Bad Companions" by Jella Bethmann (Denmark, 90 mins.) won the Nordic Dox award, so well deserved a recognition for a warm, sweet and touching visit to the chaotic house of Inger Lise Hansen, a wonderful 80 year old woman, who has opened her home for men and women, who have problems dealing with the society and life as such. Inger helps and the film's portrait of the relationship between her and the young Martin, who has lived in the house for 10 years, is simply beautiful.
"Motherland" by Alexander Mihalkovich and Hanna Badziaka (Sweden, Ukraine, Norway, 92 mins.) won the DOX:Award, for its (quote from jury motivation) "… unfolding the complexity of living within an oppressive and unjust system (Belarus and its army). It poses questions about the idea of an individual choice within a cornered society. The title of the film is a way to give back the power to the women who are at the forefront of this fight." Yes, the strongest part of the film goes with the presence of Svetlana, a mother whose son was killed in an army poisoned by the so-called Soviet origin dedovshina culture. The cinema was full for the screening of the winning film, great!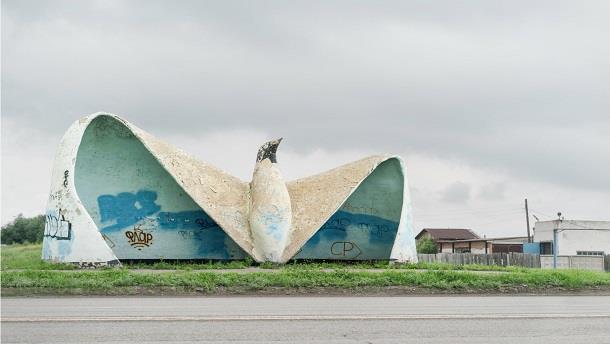 Quite a move to go to watch – on my MacBook Pro – "Soviet Bus Stops" by Kristoffer Hegnsvad (Canada, Denmark, 57 min.), a lively journey through many of (or was it all?) the 15 former republics of USSR with energetic photographer Christopher Herwig, whose passion for the bus stops gives the film a special flavour as does the meetings with some of the architects and researchers, who made and studies these gems here there and everywhere. It is entertaining at the same time as it puts the stops into a historical context, I loved it, also because I have been in (some of) the countries visited. Next time I know where to go… More about the film here: https://www.sovietbusstops.com/about
6 pens.