Films for Free from East and Central Europe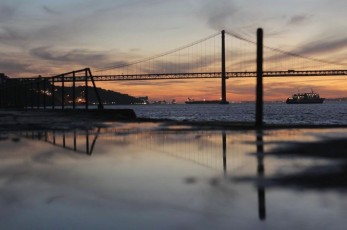 We have previously praised the work of the vod DocAlliance, its special collaboration with the IDF (Institute of Documentary Film) in Prague and what this institution is doing to promote films from Central and Eastern Europe. Today a mail came in with the following (edited) text and useful links:
In the week from March 11 to 17, VOD portal DAFilms presents a selection of films from the new collection of recently finished documentaries from Central and Eastern Europe which have been included in the East Silver market.
What is Love (dir. Mader Ruth, Austria, 2012, 81 min.)
We Will Be Happy One Day (dir. Pawel Wysoczański, Poland, 2011, 42 min.)
The Black Box (dir. Krzysztof Kowalski, Poland, 2013, 76 min.) (photo)
New Life (dir. Adam, Czech Republic, Slovakia, 2012, 80 min.)
Out of the original 268 films from the 9th edition of the market, presented in October 2012 in Jihlava, East Silver catalogue has expanded by 75 brand new films introduced at the East Silver Videolibrary within East Doc Platform held in March 2013. DAFilms portal now provides the unique opportunity to watch three of these films for free.
The Black Box is presented like this: Tomasz Tomaszewski (*1953 in Warsaw) is a famous photographer who was working for many Polish newspapers, documenting historical events in Poland (such as Lech Wałęsa and Gdańsk Shipyard, Solidarity, protests in Warsaw). Since December 1981, during the Martial law, using his camera hidden in a glove, he managed to capture the warfare: tanks on the streets of Warsaw, soldiers suppressing manifestations and many more. Those photos were smuggled abroad by diplomats and published in foregin press. He also took some unique photos by smuggling camera in a jamjar with the instructions how to use it to Polish prisons. The most important and famous picture from this action was a photo of imprisoned Lech Wałęsa. It was published in newspapers all over the world.
http://dafilms.com/event/112-east-european-caravan-online/