Kostomarov Got Visit from Investigators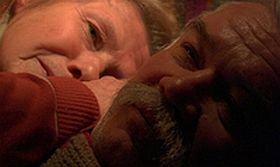 Max Tuula and Maria Gavrilova from Marx Film in Estonia sent this important report:
We address you because this situation does not only concern Russia and Russian politics, but also the freedom of expression and the rights of the artist and documentarian.
Last Friday the Moscow apartment of award-winning documentarian Pavel Kostomarov (a Silver Bear-winnig DoP) was searched by the order of Russia's Investigative Committee (notorious for its fight against the activists of the anti-government rallies). On Monday he was summoned for interrogation and will be summoned again on Thursday.
The reason was Kostomarov's involvement in the shooting of the documentary project The Term. Since May, Pavel Kostomarov, Aleksandr Rastorguev and Aleksei Pivovarov film the leaders of Russian politics, including both oppositionists (from Navalny to Pussy Riot) and pro-Kremlin polticians, and place short videos online at http://srok-doc.livejournal.com/.
The investigators came to the director's apartment at 7 am and announced that he was a witness in the case of the May 6 protest rallies and that they needed
the footage for the investigation. The details remain unknown, because Kostomarov had to sign a non-diclosure paper that doesn't allow him to make any comments.
That's why at the moment he cannot tell whether any of the materials stored at Kostomarov's apartment were confiscated or harmed. However, the director claims that the project has suffered essential damage.
As participants of the project who have been working with Kostomarov and Rastorguev on two films already, we have to state that we see this search as an instrument of intimidation. We are also concerned that the materials of The Term may be used in politically biased cases againts its heroes–and we consider the non-disclosure paper as another tool to put pressure on the authors of The Term.
However, we still continue our work on the project. If you have any questions, feel free to contact us.
Photo from Kostomarov's Together.