Magnificent7 – Full Houses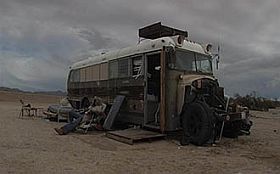 Last night of a festival with a small amount of films and a huge audience. With the focus on the authored films and with the authors – or other creative persons from the crews – present and taken care of in a warm family-like atmosphere, created by the organisers from Kvadrat film school and production company, Svetlana and Zoran Popovic. Surrounded by a team of young Serbian filmmakers, and supplemented by a workshop with the present filmmakers for 35 film students and upcoming documentarians.
Two films were shown in the big hall, "Below Sea Level" (PHOTO) by Gianfranco Rosi, watched by almost 2000 people, and "My Life with Carlos" by German Berger, watched by around 1200 spectators. A loyal and enthusiastic audience attends and year after year it is growing in this festival for European feature documentaries. An estimate is that the audience grew 50% this year for at least 4 of the screenings. The sixth edition of Magnificent7 is over and the organisers have no reason not to be proud of what they are doing on a shoestring budget. The festival was the only one totally dedicated to documentaries 6 years ago when it started, now there are two other documentary festivals in Belgrade as well as the international FEST that has included documentaries in their programme.
This can only be called a Magnificent Film Political Work.