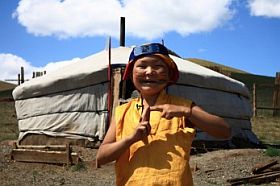 Here we go again, EDN has announced the classic, yearly Marathon Dok where Danish professionals and film/tv students are invited to get updated on new original documentary work. A clip from the website:
"March 2, 2013. From 14:00 to 22:00. Theodor Christensens Plads 1, Filmskolen, Copenhagen, Denmark
Marathon Dok is a looooong day full of funny, fascinating and fantastic documentaries. This one-day screening program brings new international high quality documentaries to the big screen in the beautiful cinema of the Danish Film School. The screenings start at 14:00 and end at 22:00.
We invite you to sink in one of the cosy theatre seats in the nice atmosphere of The Danish Film School's cinema and have a day surrounded by coffee, colleagues and of course the latest of the best international creative documentaries."
As usual the day starts with short documentaries, 4 of them, 3 from the Nordic countries and one from the US. Later awarded films like Lithuanian UB Lama (photo) by Egle Vertelyte, Jukka Kärkkäinen and J-P Passi's world hit The Punk Syndrome are on the programme that ends up with The Machine Which Makes Everything Disappear by Georgian Tinatin Gurchiani and Kakha Macharashvili.
With their choice EDN programmers deserve credit for leaving the main road with a format that everyone can adopt.
http://www.edn.dk/activities/edn-activity-texts/edn-activities-2013/marathon-dok-2013/