Pribyl: Forgotten Transports – Poland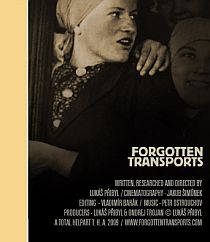 A film that has been reviewed and noticed several times on this site, has finally got the national recognition it deserves. Here is the posting from the IDF site – se address below:
On Saturday, March 6, Forgotten Transports to Poland by Lukáš Přibyl was announced best documentary film at the 2009 Czech Lion Awards. The film is included in Přibyl's four-part documentary series that was released on DVD in mid-January.
Breaking down our notions about "Holocaust documentaries", the film focuses on humanidentity and its changes. It deals with choices, people, escaping Nazi ghettos, laborand death camps in the Lublin region of Poland, had to make in order to adapt and survive in utter extremity, on the run, in hiding – with a great deal of ingenuity,much humor and tremendous optimism. This documentary tribute to the human spiritis completely devoid of commentary, contemporary and make-believe footage and employs only impeccably researched time-and-place precise materials and fascinatingwords of the witnesses. From playing a deaf-mute fool, armed resistance to a touchingtale of forbidden love, the handful of witnesses share their past, for the first time. This documentary offers a surprising picture of survival "as we don't know it".
A clip from the film can be watched on the site below.