Young Filmmakers Festival in Palestine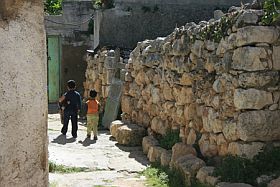 At a moment where European documentary film festivals are gathering documentarians and a local audience in big crowds to present huge numbers of film (DOK Leipzig, cph:dox, Jihlava, DocLisboa, idfa etc.) it is wonderful to see that other smaller, but not less important initiatives are taken from other perspectives. The organisation Young Palestinian Filmmakers starts its first festival the 26th of October to be held in Ramallah, Gaza, Jerusalem Bethlehem, Nablus, Hebron and in universities like Birzeit and Al Najah. Led by filmmaker Anis Barghouti the festival shows (mostly short fiction and documentary) films from many countries like France, Turkey, Netherlands, Lebanon, Egypt, UK and of course Palestine. The website indicates that the filmmakers are from 13 (!) to 30 years of age.
The goal is like this: "We aspire to invest collective efforts to provide youth with video tools and facilities to enable them to develop their skills to better participate in fostering a democratic healthy society". And about the festival:
"The international Young Filmmakers Festival is the first of its kind in Palestine and it aspires to be one of the country's premiere cultural events. It will be dedicated to supporting young filmmakers in their attempts to express themselves through the medium of film, providing them with their independent forum to present their work, discuss it, and see the works of other young people from around the world. This festival will be of special importance to Palestinian youth who are cut off from the outside world".
Photo: Isra' Odeh, ChewingGum Gang, Palestine – one of the films to be shown.